Features
Powerful blog to create and publish content for your readers. Customize Ghost blog as much as you want and tell your story.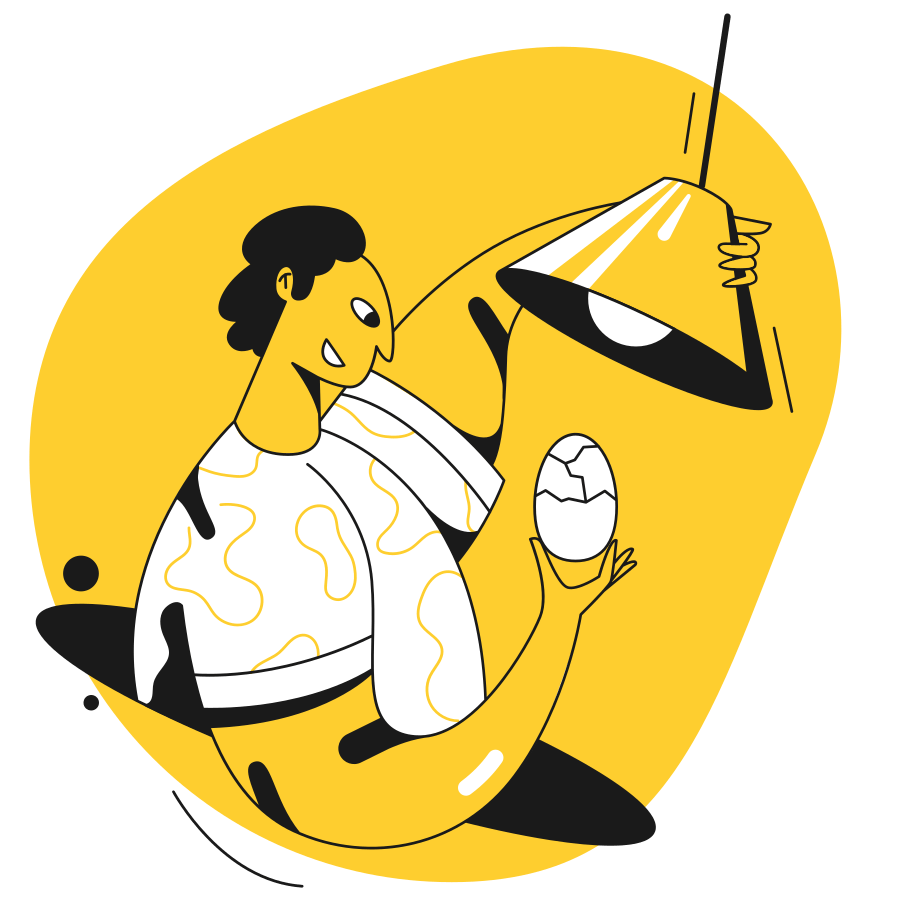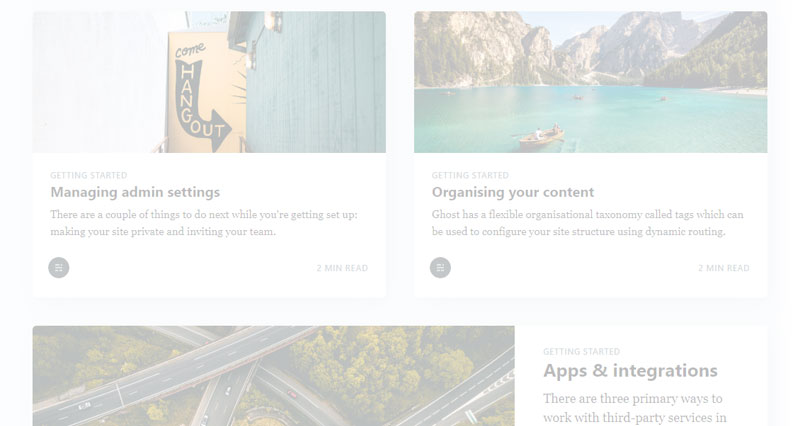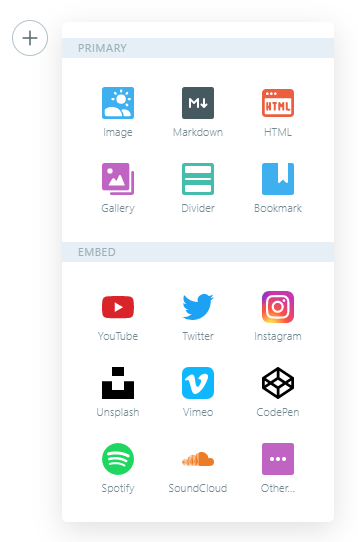 Rich content
When creating or editing content you have the option to easily embed content from other sites. Create a deeper relationship with your audience by publishing YouTube videos, music from Spotify, podcasts, tweets or other rich content.
The editing experience in Ghost blog enables you to embed content with a couple clicks directly from the editor. You focus on content, we help you deliver rich content.
Schedule content publishing
Create content in advance and schedule it for publishing on your blog. You can schedule publication of a series of posts over the course of multiple weeks for example, to provide your readers content regularly every week.
Custom domain
Make your blog truly yours. Use your own domain for a blog with just a few clicks in our web dashboard. We will automatically enable secure SSL connections for your domain and make your site available at the new address.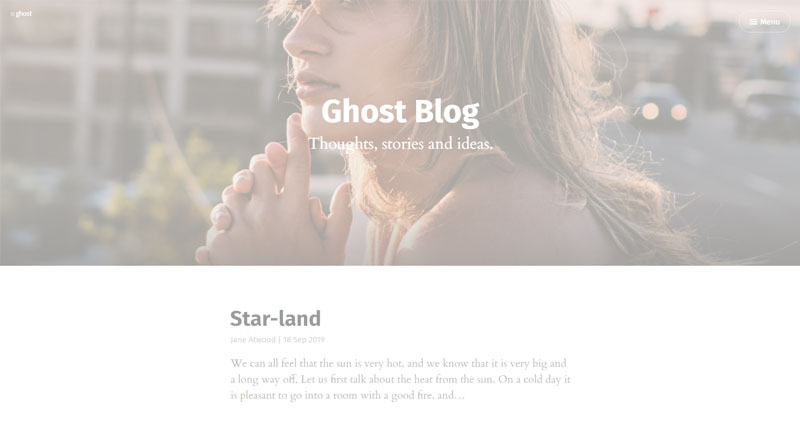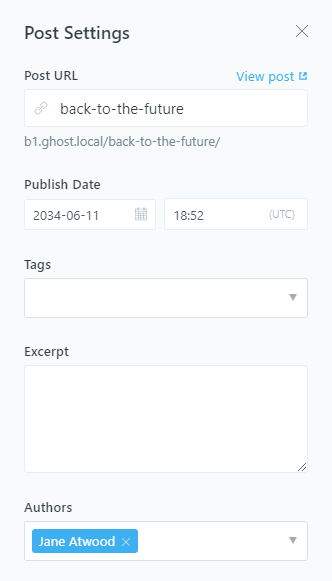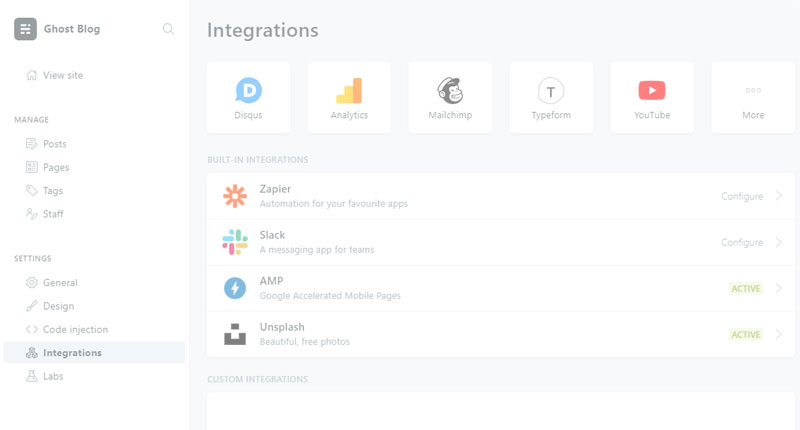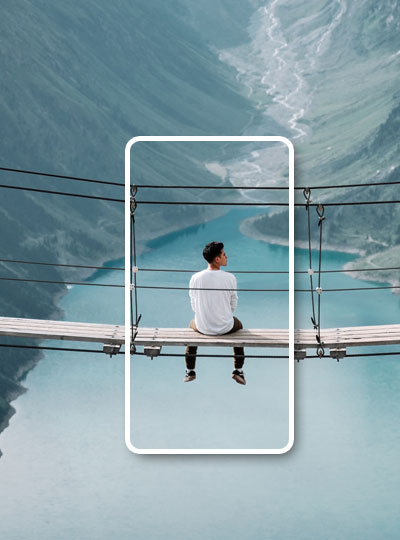 Mobile friendly
Your blog is optimized both for desktop and mobile audiences. Ghost blog works on any device and makes sure that your readers have a pleasant experience from visiting your blog.
Static pages
Ghost blog is not just for blogs. Publish static web pages with content you want your readers to have access to. Static pages such as About You page or Contact Information can be added to the navigation of the site to that they're readily available to your readers.
Themes
Select from a wide range of themes available for your Ghost blog. Hundreds of beautiful themes have been created by authors from around the world which can be used on your blog.
Your blog comes with a set of default themes preconfigured out of the box so that you can select a theme which works for you the best. Ghost blog offers an option to upload a custom theme as well. Use your own style to tell your story.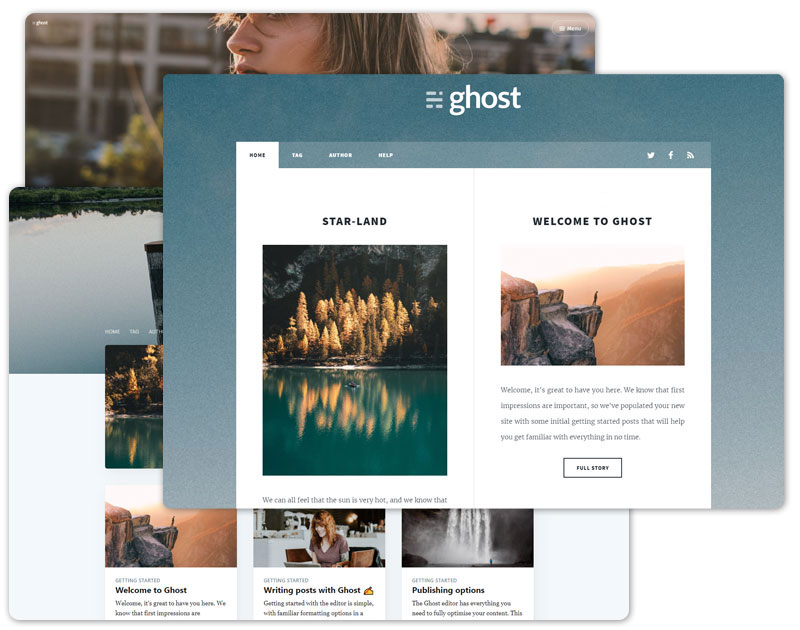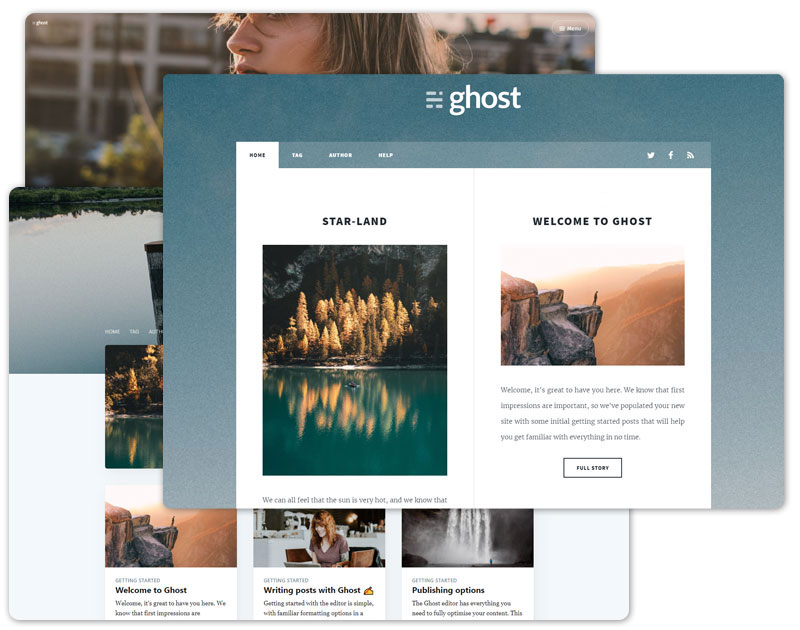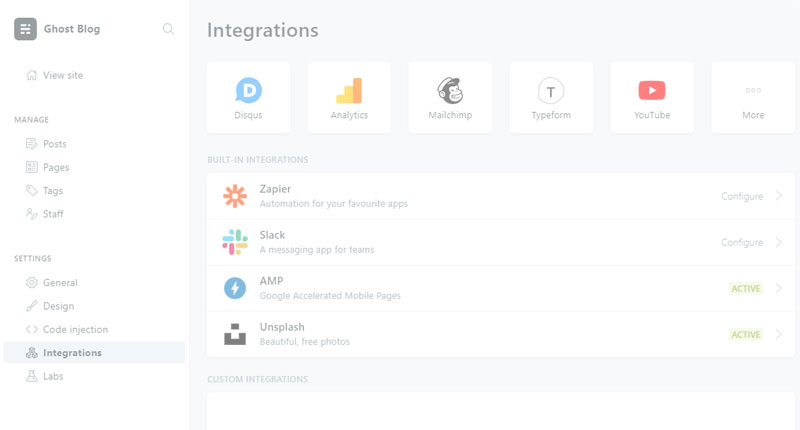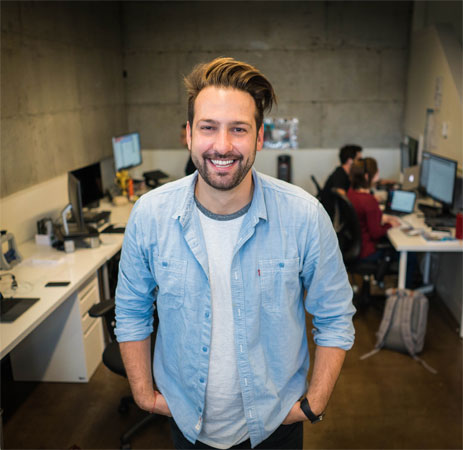 Team accounts
Invite your team to create and publish content on your Ghost blog. Each team member can be have a role assigned such as author, editor or administrator to manage level of access to your blog.
Security
We take security seriously. All connections to DigitalPress are secured by an SSL certificate so that no one can eavesdrop on the content transmitted. Your blog is also protected by a firewall and spam protection to limit exposure to security incidents.
Automatic backups
All your data is safe with us. We perform regular automated backups so that in case of an incident affecting data we can easily recover your data and bring your Ghost blog back online.
Bring your domain
Your blog gets a free .digitalpress.blog domain right after you create it. Change the domain to any that you like with just a couple clicks. We'll automatically issue an SSL certificate for your domain to keep your blog secure.
Use your theme
Bring your own theme to us. Customize all aspects of your design and theme, upload it to your Ghost blog and activate it. Access to your own themes comes with paid subscriptions.
Free themes
Each blog gets a basic set of 13 themes available for you for free. With paid subscriptions you get access to another 10 premium themes and access to upload your own theme.
Start your Ghost blog
Tell your story with your own Ghost blog